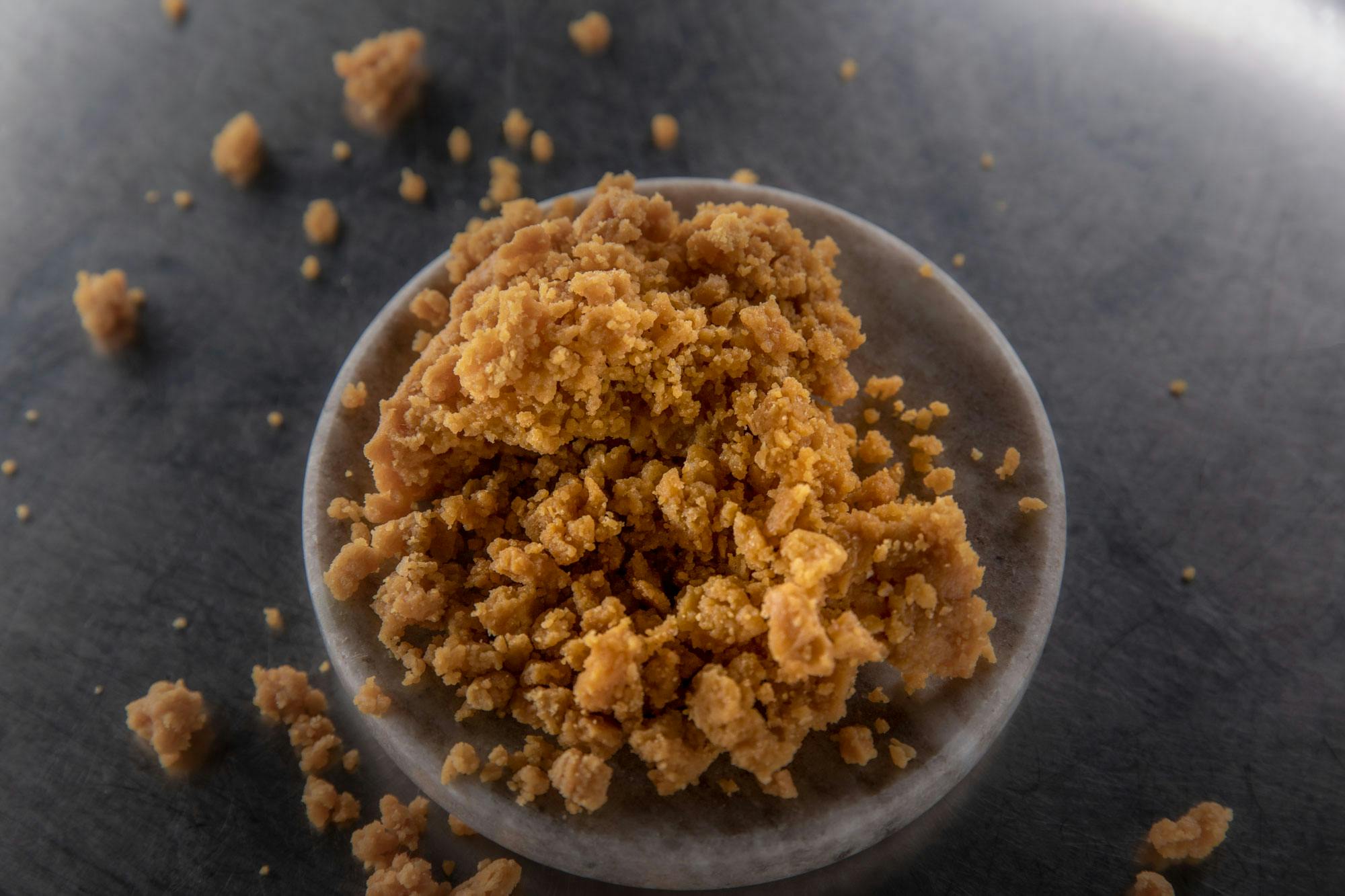 Brand: Insa
Crumble - White Truffle
A type of Gorilla Butter, the White Truffle strain in an indica-dominant hybrid. As you might guess from its name, White Truffle is dusted frosty-white with trichomes and has a savory earth taste. It smells classically skunky, and its high can be just as traditional with effects known to provide full-body relaxation and a calming head buzz. Keep this strain for your after-work sesh or save it for a late night when you've got nothing to do but binge-watch your favorite show.
Effects
Relaxed
Sleepy
Happy
View Product Testing Data
"TAC" - Total Active Cannabinoids
83.5%
"TAC" - Total Active Cannabinoids-83.5%
About the brand :
Insa
Insa is not some la-di-da so-and-so that's going to carry you away to a land of make believe. It's cannabis for real life: the good days and the 'bout to get better. Insa offers premium cannabis in a variety of formats and functions to help wind you up, calm you down, ease your ailments—and whatever you need in between.