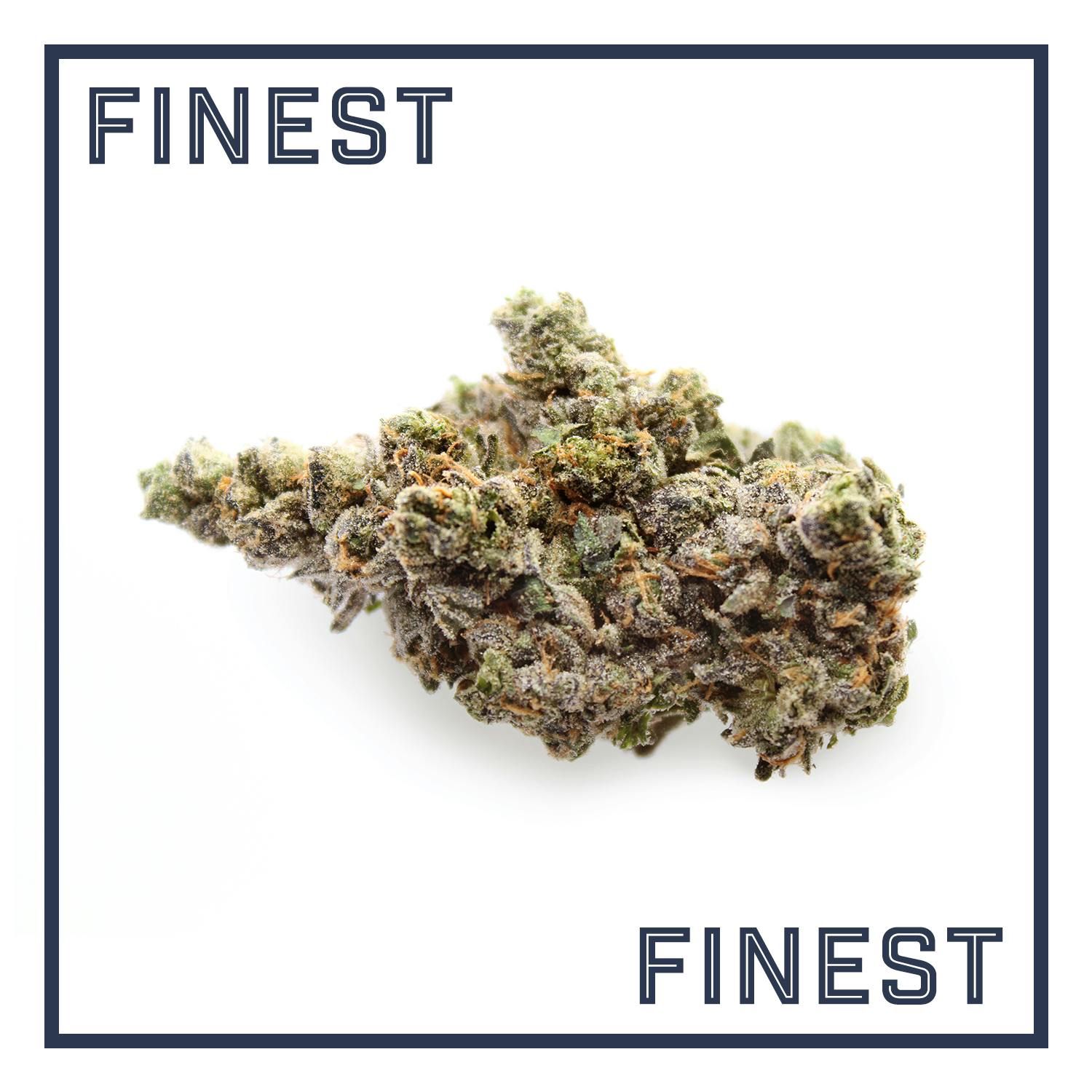 Brand: Bud's Finest
Flower - Apples & Bananas
Bud's Finest flower is a tier above the rest & curated by our expert team. These buds are unanimously hand-selected from the best flower throughout the state for their quality, rarity, size & potency. We believe Bud's Finest is the best flower we source in MA.
Grown by our buds at Impressed.
Apples and Bananas | Platinum Cookies x GDP x Blue Power x Gelatti | Apples and Bananas lineage tells a few chapters of some great strains in cannabis. The front aroma is anise, apples, and cherries. The second smell consumers can pick up on is gassy and allspice. The effects from this strain tend to be a nice head high and body buzz, however there is a creative drive with this flower. Its great for music making and art with friends.
Effects
Calm
Happy
Relaxed
Energetic
View Product Testing Data
CBC (Cannabichromene)
0.05%
CBC (Cannabichromene)-0.05%
CBDA (Cannabidiolic acid)
0.06
CBDA (Cannabidiolic acid)-0.06
CBGA (Cannabigerolic acid)
1.26
CBGA (Cannabigerolic acid)-1.26
"TAC" - Total Active Cannabinoids
27.7%
"TAC" - Total Active Cannabinoids-27.7%
THC-D9 (Delta 9–tetrahydrocannabinol)
2.87%
THC-D9 (Delta 9–tetrahydrocannabinol)-2.87%
THCV (Tetrahydrocannabivarin)
0.2%
THCV (Tetrahydrocannabivarin)-0.2%