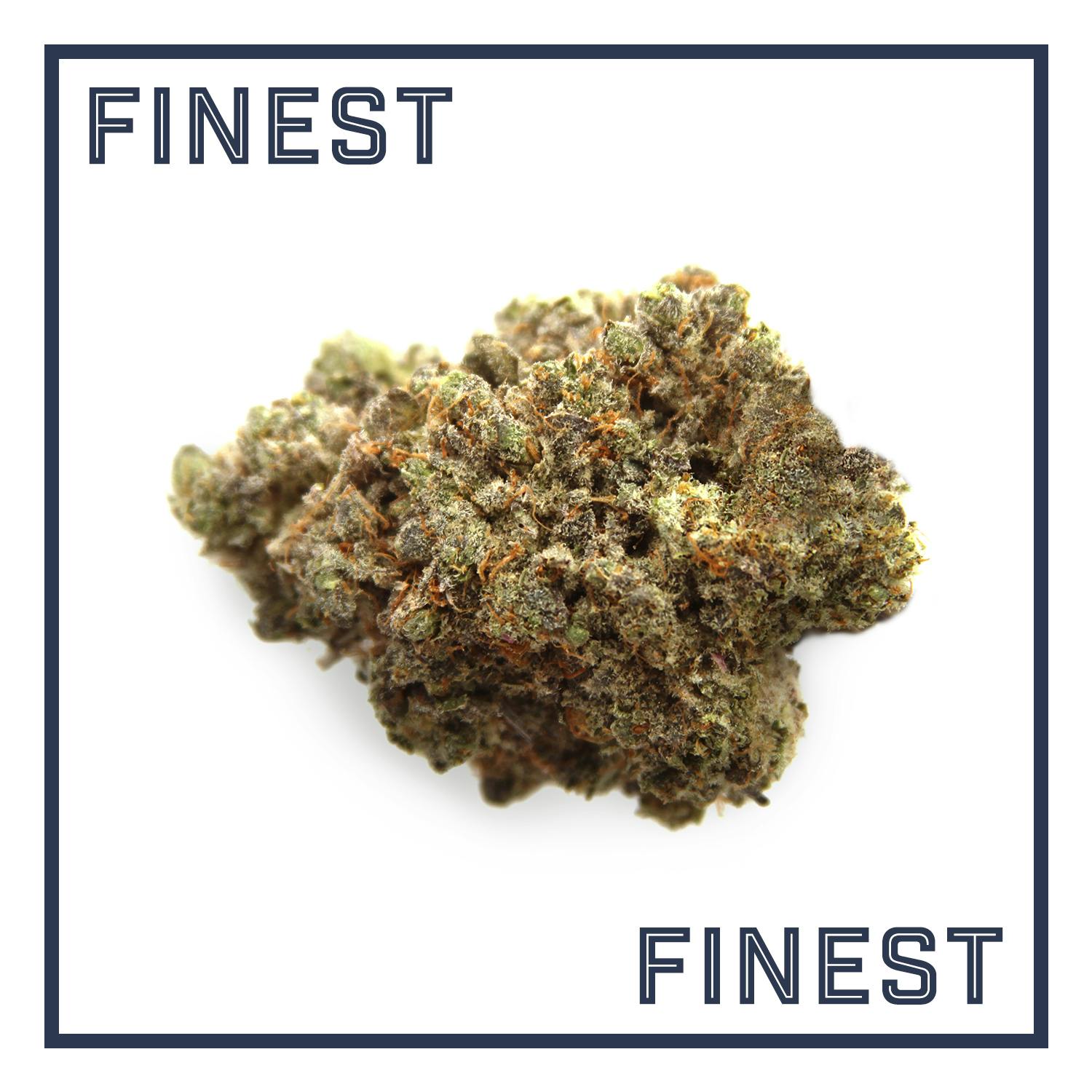 Brand: Bud's Finest
Flower - Moonbow
Bud's Finest flower is a tier above the rest & curated by our expert team. These buds are unanimously hand-selected from the best flower throughout the state for their quality, rarity, size & potency. We believe Bud's Finest is the best flower we source in MA.
Grown by our buds at The Fresh Connection.
Moonbow | Hybrid | Do-Si-Do x Zkittlez | This colorful and potent cross delivered large, dense purple flowers laced with dark green. The effects are a peaceful creativity, with an uplifted happiness. It is an even and well rounded high, not coming on too strong or fading too quick.
Effects
Calm
Happy
Relaxed
Energetic
View Product Testing Data
Beta Caryophyllene
0.35%
Beta Caryophyllene
0.35%
Aromas
Sharp
Spice
Sweet
Wood
Potential Health Benefits
Anti-inflammatory
Gastrointestinal
Cancer Fighting
Anti-depression
Anti-anxiety
Pain Relief
Brain Function
Anti-diabetic
Beta Myrcene
0.26%
Beta Myrcene
0.26%
Aromas
Earthy
Musk
Cloves
Potential Health Benefits
Anti-inflammatory
Cancer Fighting
Pain Relief
Limonene
0.37%
Limonene
0.37%
Aromas
Citrus
Lemon
Herbal
Potential Health Benefits
Cancer Fighting
Anti-anxiety
Anti-depression
Stress Relief
Brain Function
Gastrointestinal
Anti-inflammatory
Linalool
0.27%
Linalool
0.27%
Aromas
Floral
Herbal
Lavender
Effects
Comfort
Potential Health Benefits
Anti-anxiety
Anti-inflammatory
Sedative
Pain Relief
Stress Relief
Sleep aid
Cancer Fighting
CBGA (Cannabigerolic acid)
0.7%
CBGA (Cannabigerolic acid)-0.7%
"TAC" - Total Active Cannabinoids
24.42%
"TAC" - Total Active Cannabinoids-24.42%
THC-D9 (Delta 9–tetrahydrocannabinol)
2.02%
THC-D9 (Delta 9–tetrahydrocannabinol)-2.02%