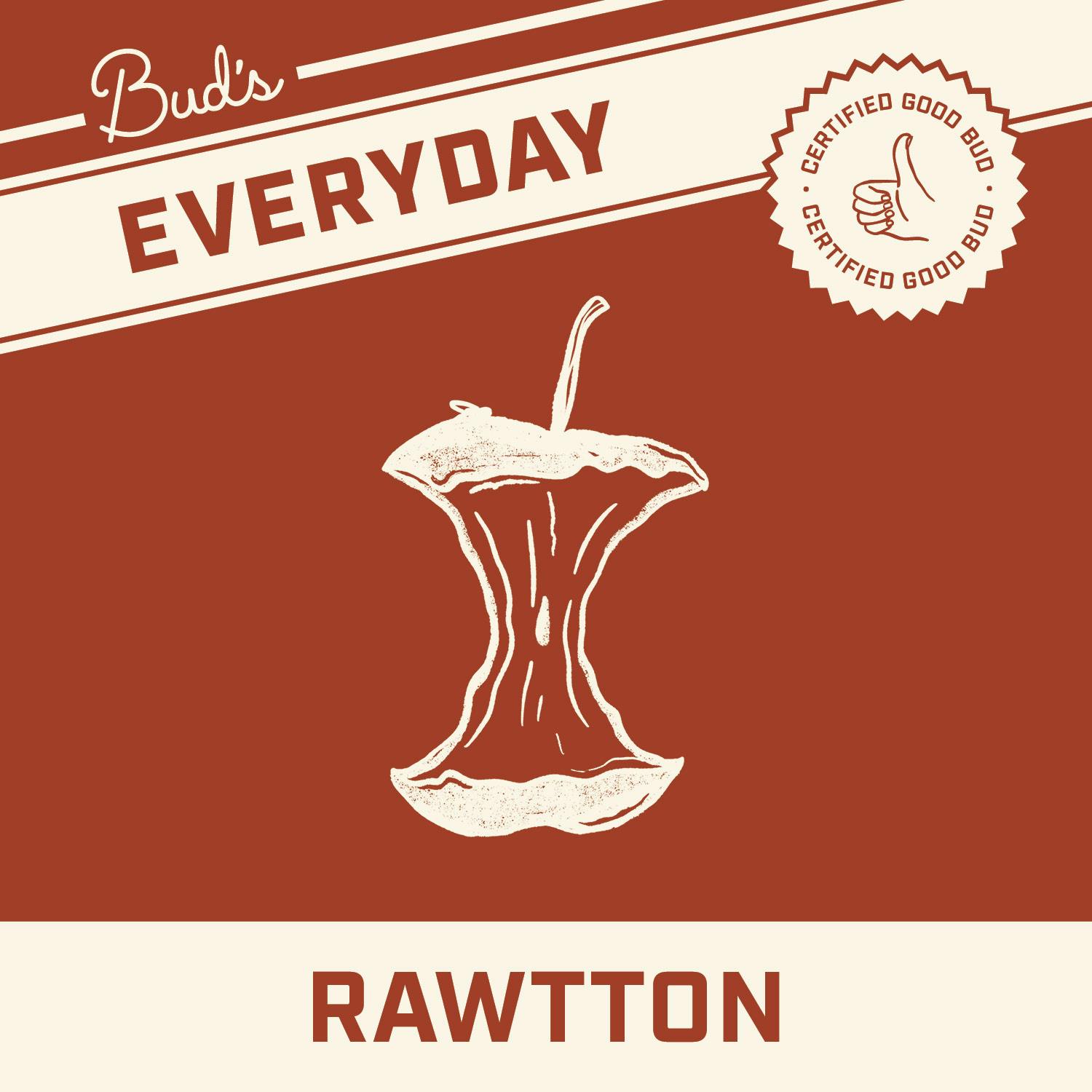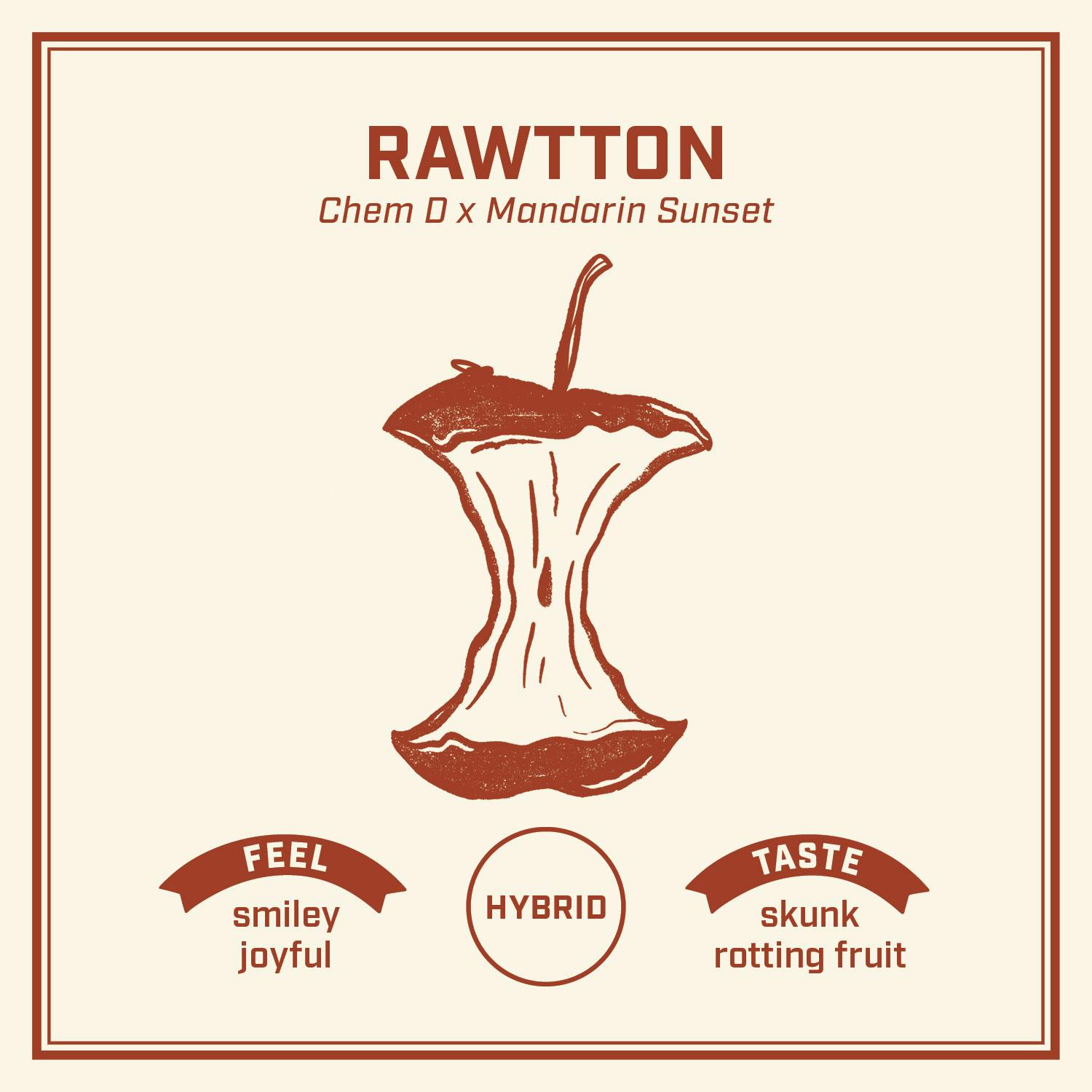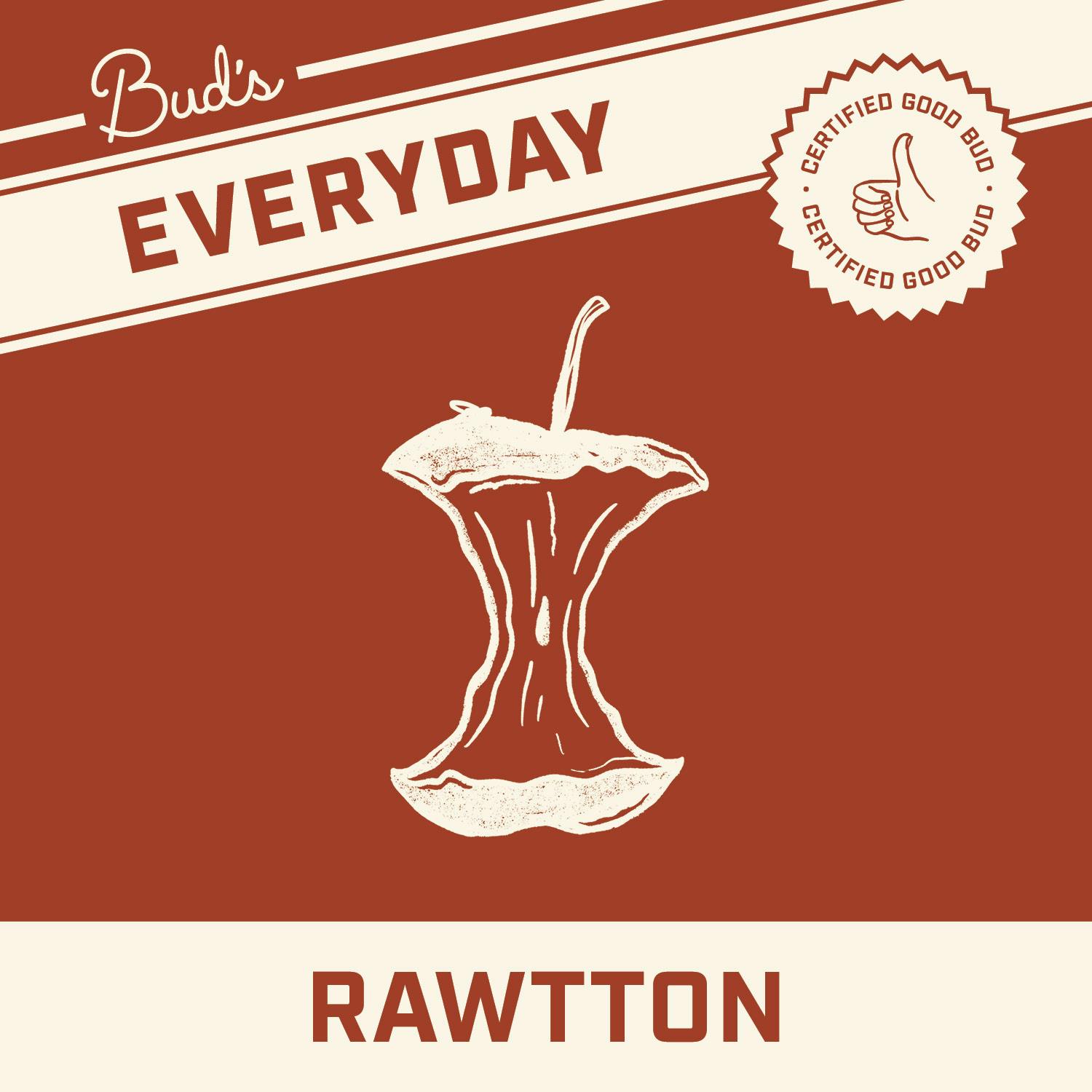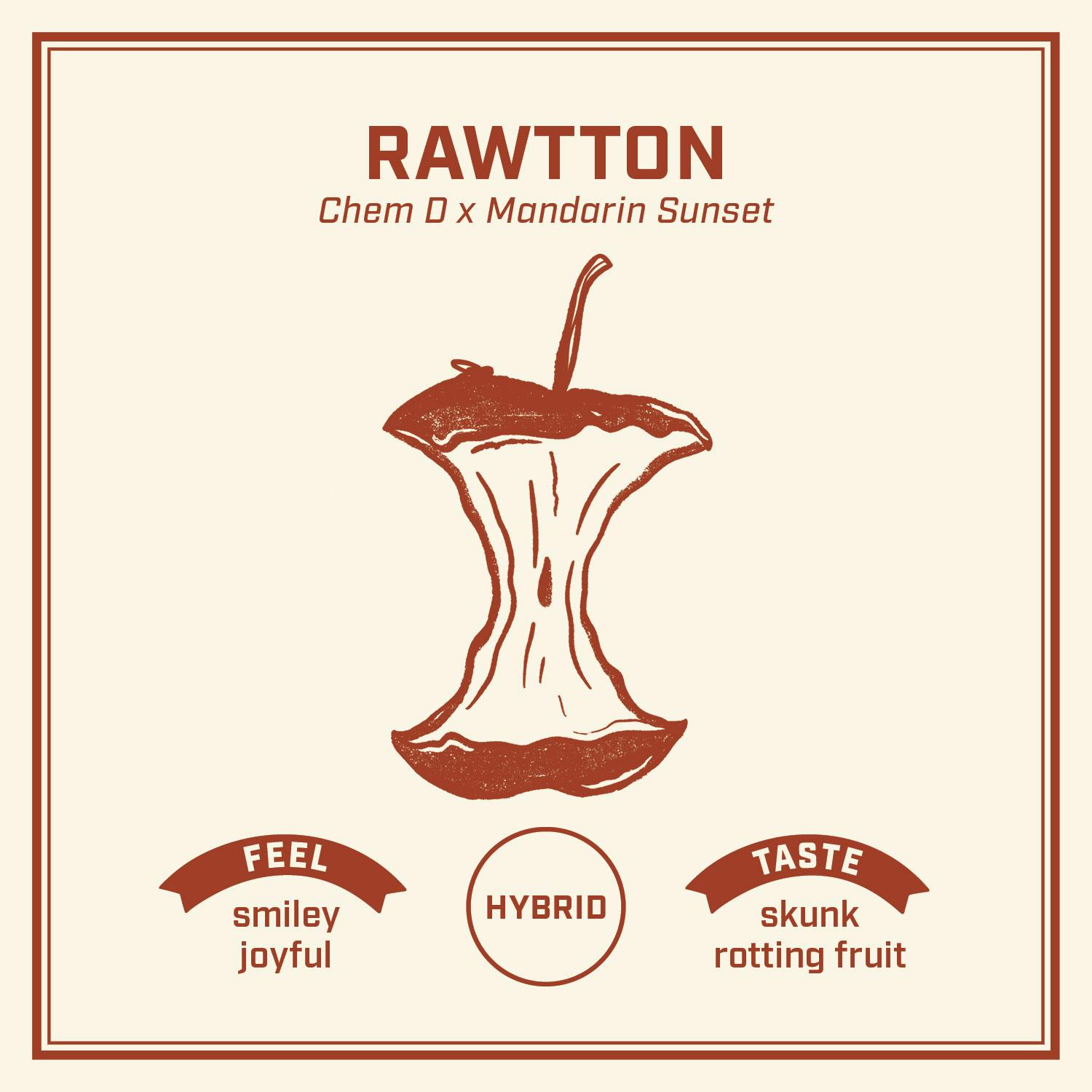 Brand: Bud's Everyday
Flower - Rawtton
Bud's Everyday flower is carefully sourced in bulk & freshly packaged by Bud's. All the flower we source is picked & quality controlled to our Bud's Goods standards. We do all the work so you can reap the rewards: quality flower at an affordable price, every day.
Grown by our buds at Bountiful Farms
Hybrid | Chem D x Mandarin Sunset | Created by Ethos Genetics, it brings out a terpene profile of rotting fruit and chemy skunk. This strain is a must-try for those seeking a high that will keep a smile on your face all day long.
Effects
Happy
Energetic
Uplifted
Creative
View Product Testing Data
Beta Caryophyllene
0.22%
Beta Caryophyllene
0.22%
Aromas
Sharp
Spice
Sweet
Wood
Potential Health Benefits
Anti-inflammatory
Gastrointestinal
Cancer Fighting
Anti-depression
Anti-anxiety
Pain Relief
Brain Function
Anti-diabetic
Beta Myrcene
0.37%
Beta Myrcene
0.37%
Aromas
Earthy
Musk
Cloves
Potential Health Benefits
Anti-inflammatory
Cancer Fighting
Pain Relief
Humulene
0.09%
Humulene
0.09%
Aromas
Herbal
Spice
Woody
Earthy
Potential Health Benefits
Anti-inflammatory
Cancer Fighting
Appetite Suppressant
Limonene
0.26%
Limonene
0.26%
Aromas
Citrus
Lemon
Herbal
Potential Health Benefits
Cancer Fighting
Anti-anxiety
Anti-depression
Stress Relief
Brain Function
Gastrointestinal
Anti-inflammatory
CBDA (Cannabidiolic acid)
0.08%
CBDA (Cannabidiolic acid)-0.08%
CBGA (Cannabigerolic acid)
0.23%
CBGA (Cannabigerolic acid)-0.23%
"TAC" - Total Active Cannabinoids
21.4%
"TAC" - Total Active Cannabinoids-21.4%
THC-D9 (Delta 9–tetrahydrocannabinol)
1.08%
THC-D9 (Delta 9–tetrahydrocannabinol)-1.08%
THCVA (Tetrahydrocanabivarinic acid)
0.01%
THCVA (Tetrahydrocanabivarinic acid)-0.01%