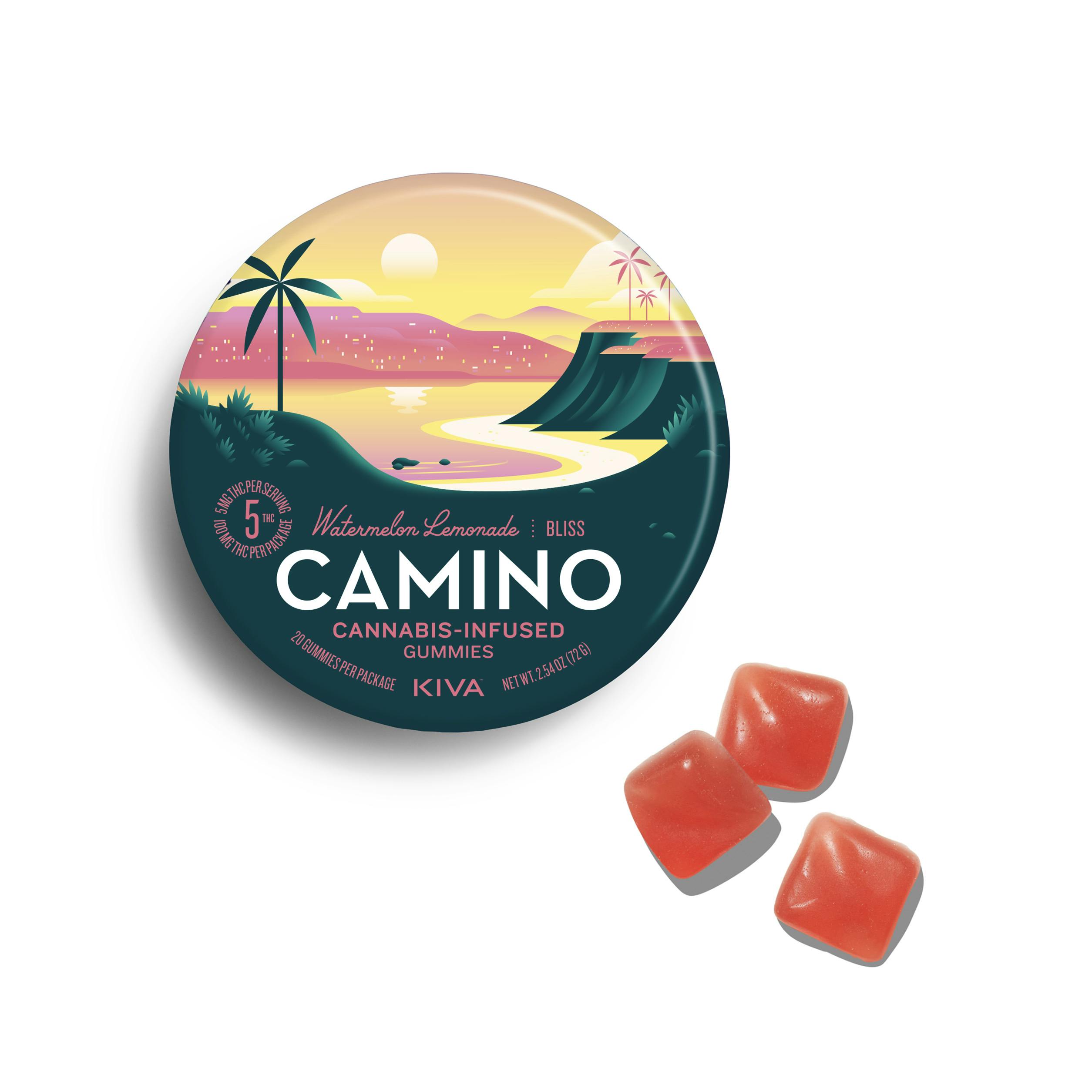 Brand: Camino
Fruit Chews 20 Pack - Watermelon Lemonade
Our Watermelon Lemonade gummies combine a synergistic blend of sativa and indica-like terpenes with notes of juicy watermelon and tart citrus. Quench your thirst on the warm beaches of California with this refreshingly tart confection. Welcome to your happy place.
Terpenes profile:
Limonene - Reduces stress, alleviates asthma and allergies, reduces inflammation, and acts as an antioxidant.
Beta Caryophyllene - May assist with the body's response to anxiety and stress.
Myrcene - Improves the speed and intensity of the cannabis high by allowing THC to cross the blood-brain barrier more easily.
Humulene - Provides therapeutic benefits like pain relief, anti-inflammatory effects, and can act as an appetite suppressant.
Nerolidol - Provides a wide range of therapeutic properties including anti-ulcer, antioxidant, anti-fungal and anti-inflammatory. Delivers anti-anxiety effects without hampering coordination.
Effects
Calm
Energetic
Happy
Relaxed
View Product Testing Data
"TAC" - Total Active Cannabinoids
101.5
"TAC" - Total Active Cannabinoids-101.5