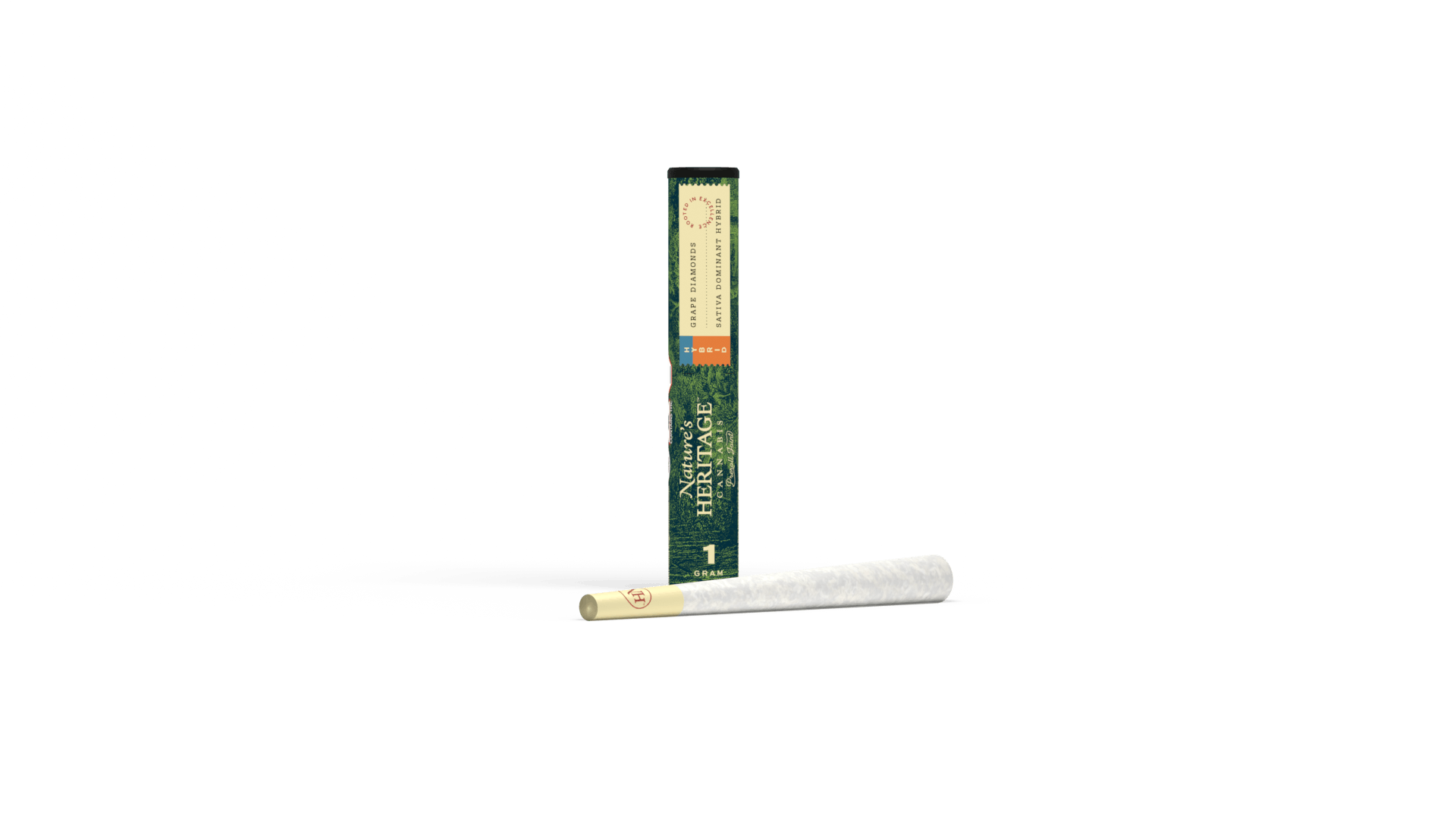 Brand: Nature's Heritage
Infused Pre-Roll - Chocolatina
Indica Dominant Hybrid | Chocolatina is a indica dominant hybrid created through crossing Tina x Mint Chocolate Chip. Best known for its super delicious flavor, Chocolatina is the perfect bud for any indica lover who wants to kick back after a long and stressful day. The high starts fast and hard with a rush of heady effects, lifting the spirits with a creative happiness that fills you with an almost giddy unfocused euphoria. This gives way to a soothing relaxation. This bud has a super sweet and minty chocolate flavor with touches of diesel upon exhale. The aroma is very similar, with an earthy pungent overtone that's accented by rich chocolate diesel.
Infused with concentrates for an extra kick!
Effects
Relaxed
Sleepy
Happy
View Product Testing Data
CBGA (Cannabigerolic acid)
1.06%
CBGA (Cannabigerolic acid)-1.06%
"TAC" - Total Active Cannabinoids
38.85%
"TAC" - Total Active Cannabinoids-38.85%
THC-D9 (Delta 9–tetrahydrocannabinol)
1.12%
THC-D9 (Delta 9–tetrahydrocannabinol)-1.12%
About the brand :
Nature's Heritage
Mother Nature gave us cannabis, the most important plant on earth…and we give you the truest way to enjoy it. Nature's Heritage premium-quality cannabis products feature genetically-pure, validated strains, grown indoors and held to the highest standards. They prioritize the plant's integrity at every turn, fine tuning their methods for the optimization and preservation of cannabinoids, terpenes, flavonoids, and other compounds that contribute to a cannabis plant's full potential.