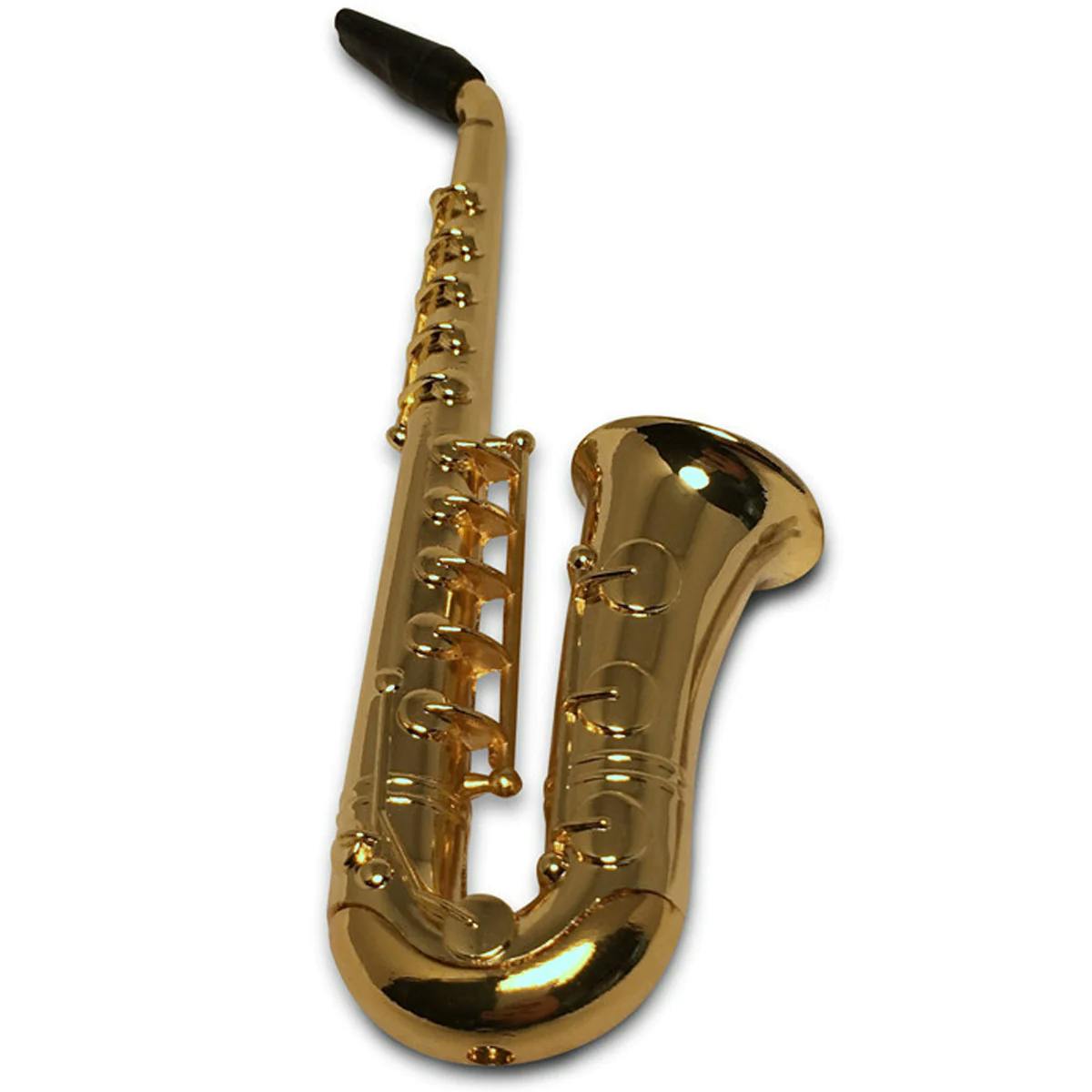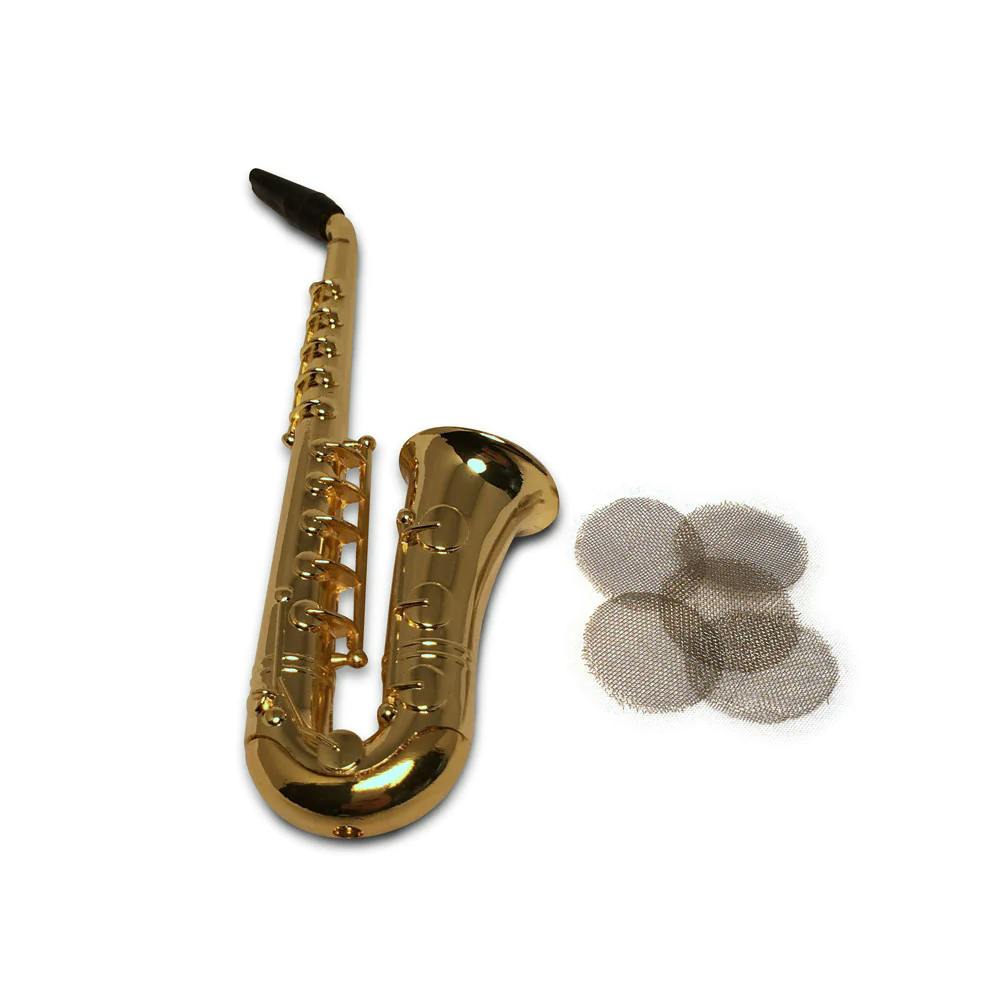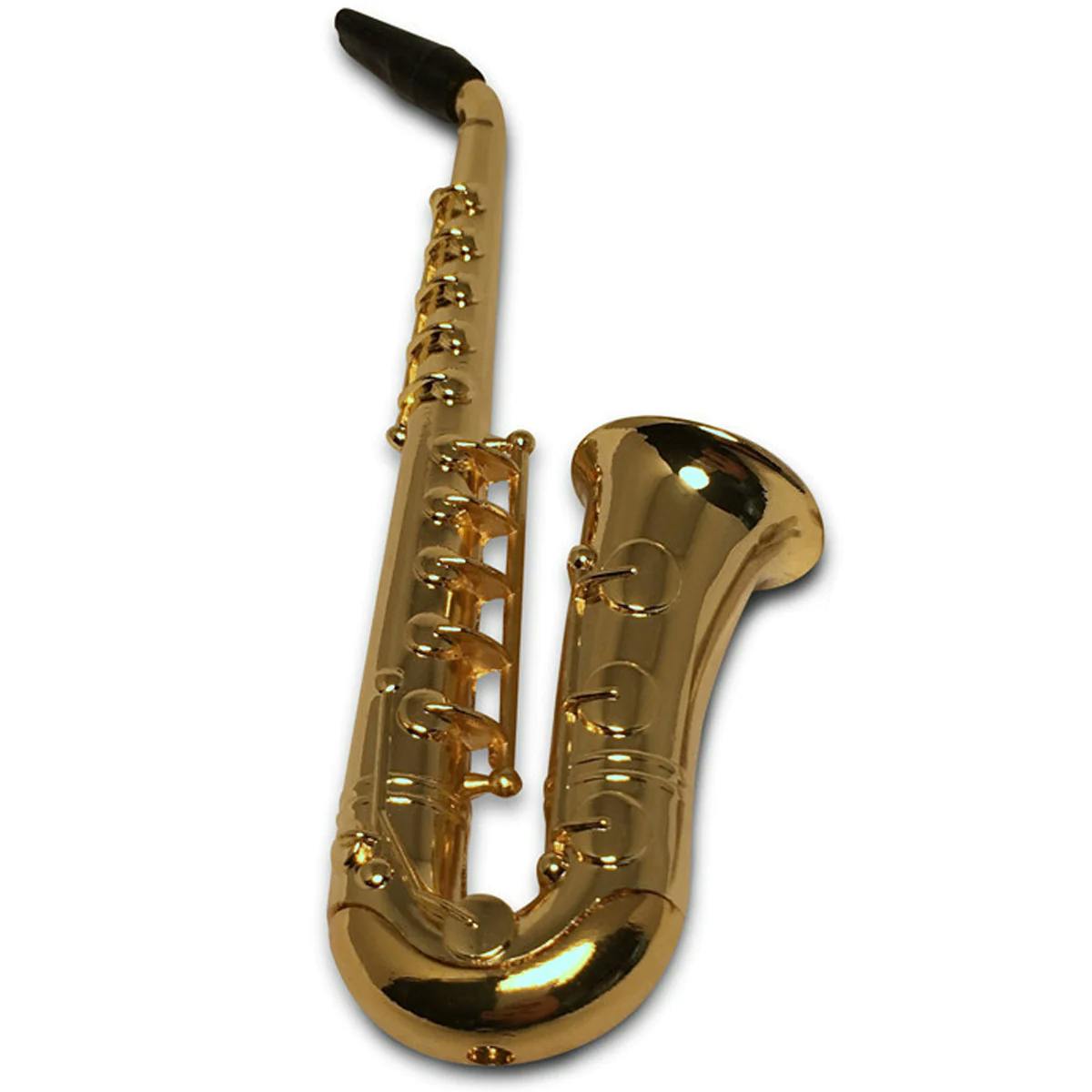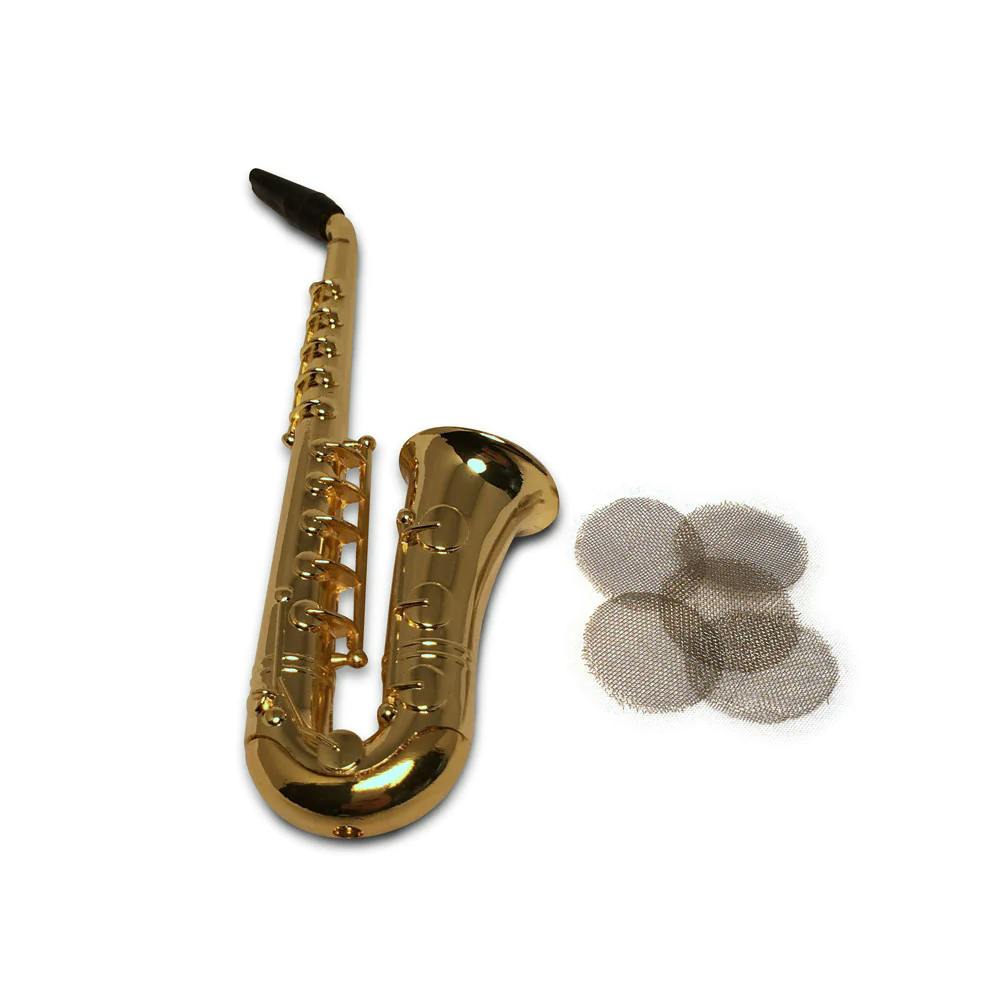 Brand: Green Goddess Supply
Pipe - Saxophone
Rock on! This pipe is shaped and molded like a saxophone, complete with rubber mouthpiece and realistic molded keys.
While it won't play you any tunes (bummer, I know!) your friends will get a chuckle and you'll look ultra cool while fielding all those "OMG! Where did you find that?!" questions. This is definitely a conversation piece.
We classify as a "novelty" item, but don't be mistaken -- it's a fully functional tobacco pipe, and we love how great it works. The pipe is even made out of zinc which keeps it cooler than other materials like aluminum and steel.
Our sax pipe also ships with a pack of 5 free metal screens, so you get all the smoke and none of the ash.
There's definitely lots of "groovy" vibes going on with this piece. You won't be disappointed!
Shaped to look like a miniature saxophone
Fun, novelty piece - surely a conversation starter!
Made from durable zinc metal, helps keep pipe
Rubber mouthpiece for added comfort
BONUS! Includes 5 FREE screens!