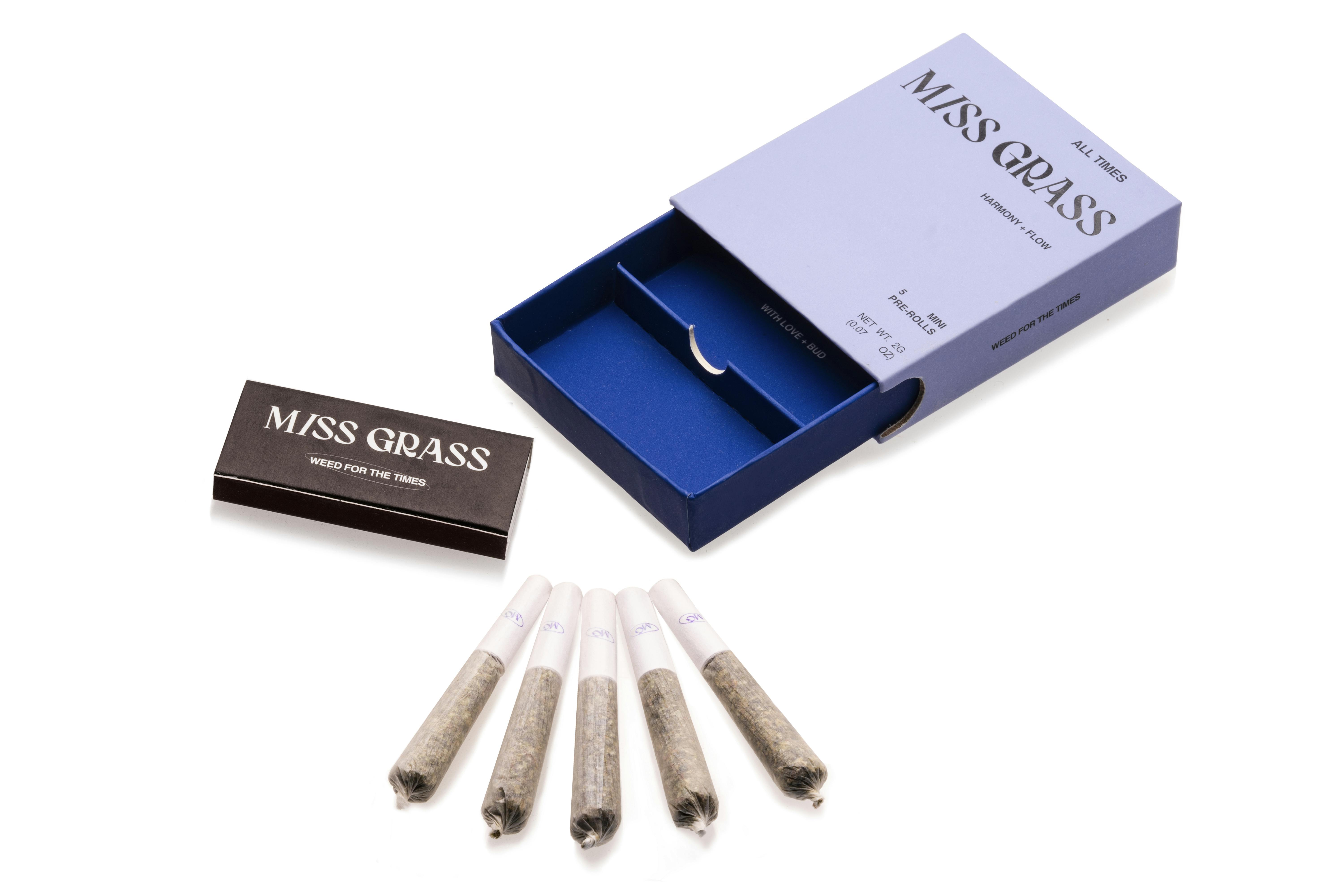 Brand: Miss Grass
Pre-Roll 5 Pack - All Times
Five .4g mini pre-rolls and a matchbox in a little box.
Harmony + Flow
What's the feeling of being right here?
Hybrid. Terpene-rich.
Terpenes: Caryophyllene, Myrcene, Pinene, Humulene
Notes: Pine, Rosemary, Ginger, Spice
Cannabinoids: THC 20-30%; CBD: 0-1%; Total Cannabinoids: 20-30%
How All Times Feels: Balanced, Focused, Creative, Versatile
Body High Head High
Ingredients: Premium cannabis flower. Matchbox with stick matches.
Effects
Calm
Happy
Relaxed
Energetic
View Product Testing Data
"TAC" - Total Active Cannabinoids
31.51%
"TAC" - Total Active Cannabinoids-31.51%
About the brand :
Miss Grass
Miss Grass is weed for the times. If you listen real hard, your inner voice is telling you what you need. Time for inspiration or restoration. Time for introspection or play. Time for connection or release. Whatever you need, Miss Grass enhances the Time of your life. Fast Times, Quiet Times, All Times—and every moment in between. Sustainably grown and terpene rich. We work closely with our cultivators to choose strains that contain the same terpene and cannabinoid profiles batch-to-batch and state-to-state—so you always know what kind of high to expect.