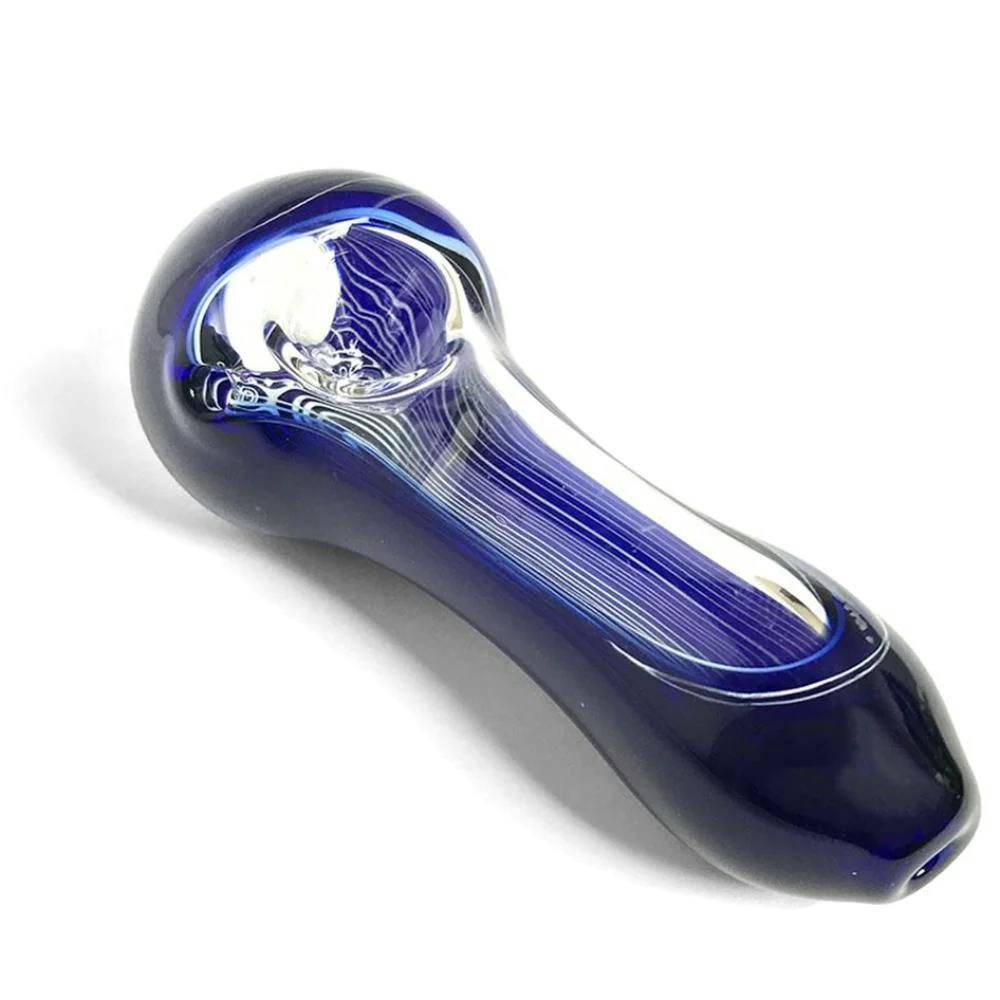 Brand: Green Goddess Supply
Spoon - $30
Like a window into the soul, this glass spoon is primarily an opaque solid blue color, but has a clear window across the top of the stem so you can look down and see into the pipe from the top when smoking.
There's also a window on the end of the bowl so you can entertain your guests across from you, too.
This is a very handsome piece, with a fun little peek inside!